If it's been a while since you set foot in the North Sydney CBD, you'll notice some exciting changes when you return. During lockdown Miller Street has undergone quite a transformation, with one traffic lane being changed into a fun space for public use.
The Miller St Pop-Up area features widened footpaths, seating areas, an outdoor piano, landscaping, giant pot plants and umbrellas to provide shade and shelter from the road.
This great little space on Miller St is located between Pacific Highway and Berry Street, with two-way vehicle and bus access still available.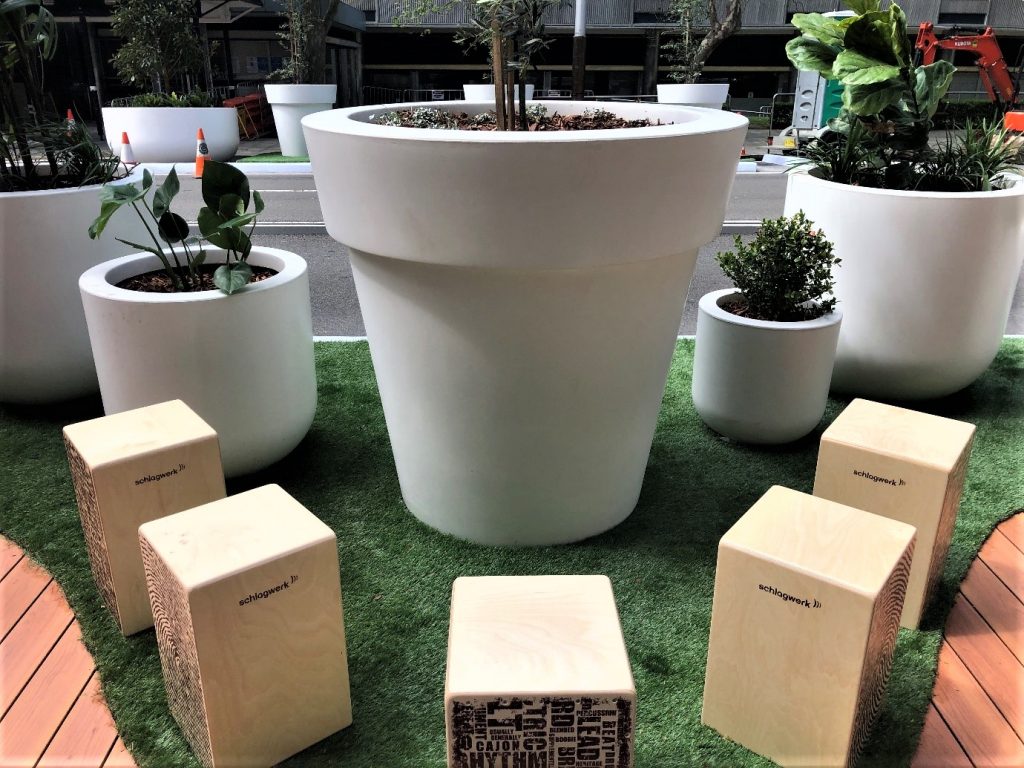 This project has been created by North Sydney Council with funding from the NSW Government under the Streets as Shared Spaces program. Key aims include improving and expanding public space for the North Sydney community, increasing vibrancy in the CBD, and supporting business and retail activity. The project will initially be in place for six months, with potential to extend for longer, subject to community feedback. Most of the products and materials used will be reused or relocated at the conclusion of the project.
Have YourSay
The Miller St 'pop-up' project is an opportunity to trial changes and features that might form part of a permanent plaza. Council would like to hear your views about the pop-up, what you like and what you think could be improved, and what might work well as part of a permanent plaza.
The plaza will be operational for six months, during which time user feedback is welcomed. Let us know your thoughts: