Snow Festival is returning to North Sydney this Winter!
Join us on the rooftop of Greenwood Plaza from Tuesday 19 July to Saturday 30 July to experience the biggest ice rink North Sydney has ever seen.
We are delighted to be teaming up once again with Greenwood Hotel and Greenwood Plaza to bring Snow Festival to North Sydney. Celebrate all things winter with FREE ice skating, 100 tonnes of real snow, figure skating performances, hot chocolates, live music and more!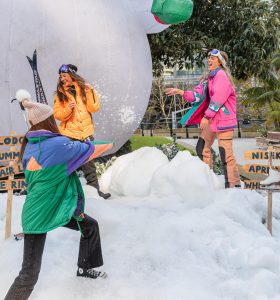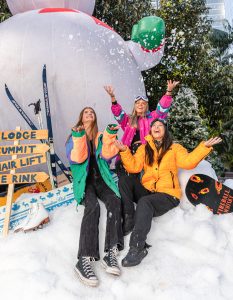 Rain, hail or shine you can lace up your skates and hit the rink for FREE – no need to make a booking to skate, the ice rink is open daily (closed Sundays) on a first-come-first-serve basis.
Not sure how to skate? Don't worry, we have learn-to-skate coaches onsite to make sure you rule the rink in no time!
Live Music and Hot Chocolates Giveaway:
Wed to Fri from 11am to 2pm
Live Music Schedule:
Thurs 21 July (5pm to 7pm) – Fire Show
Fri 22 July (5pm to 7pm) – Fire Show
Sat 23 July (11am to 1pm) – Frozen Show (Family Friendly)
Wed 27 July (5pm to 7pm) – Fire Show
Sat 30 July (11am to 1pm) – Frozen Show (Family Friendly)